The purpose of this page is to explain the differences between all the different map style options so you can better decide which standard map choice suits you best.
I like to collaborate with each customer individually to get their map perfect, so you are 100% satisfied when your map gets to your front door.
This means customisation is not only accepted but encouraged to make your METAR map a one-of-a-kind art piece. 
Map Sizes
I believe the best place to start when thinking about buying your own Australian METAR Map is with the size.
I make a wide range of maps so here is a list of the standard sizes I use with an example map.
A4 – 297W x 210H – Victorian Mini Map
A3 – 420W x 297H – East Coast Australia and West Coast Australia
A2 – 594W x 420H – Australia A2 size
A1 – 840W x 594H – Tasmanian WAC
A0 – 1188W x 840H – Melbourne VNC
B1 – 1000W x 707H – Large East Coast and Large West Coast
B0 – 1410W x 1000H – Full Size Australian METAR Map
Large frames are custom made so custom sizes that don't fit the ones above are fine.
So, if you want something for your desk I suggest an A4 size Mini Map but anything larger should be wall mounted.
Terrain Styles
Currently there are 4 different terrain styles to choose from.
Terrain – Using RADAR topography data from the Space Shuttle missions and coloured to match the hypsometric tint of the Australian VNC maps.
Skyvector – Using the same data as Terrain but matching the Skyvector colour scheme.
Airspace and Major Roads – A simple green landmass colouring.
Simple Airspace – A Minimalist white look.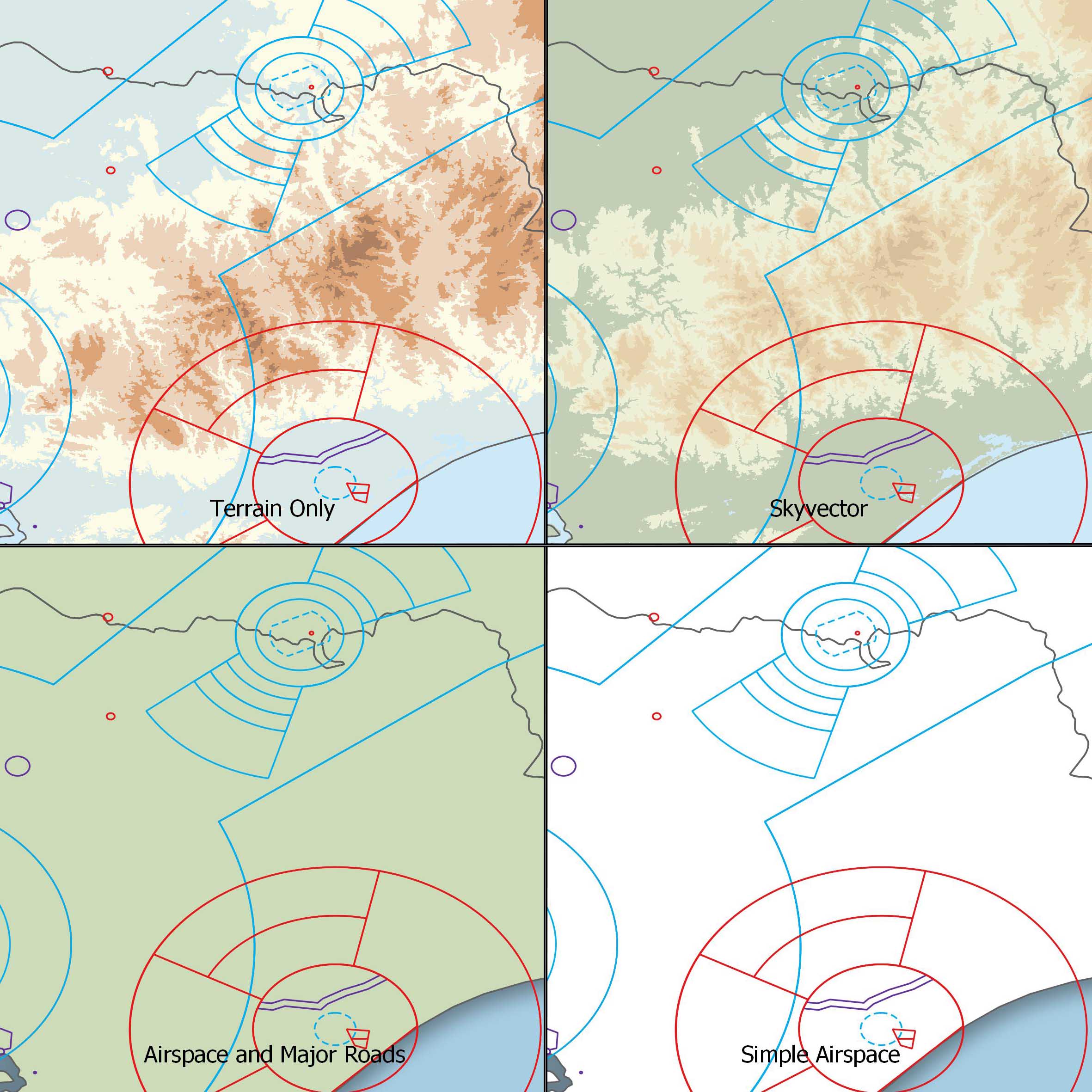 Bathymetry Styles
Bathymetry (Underwater Terrain) data is captured from the General Bathymetric Chart of the Oceans (GEBCO) and can be shown in 3 ways
3D Bathymetry – A 3D hillshading effect is applied to bring out the underwater mountains.
Bathymetry On – A simple hypsometric tint of the oceans.
Bathymetry Off – A flat blue ocean colour with a shadow border around all landmasses.

3D Hillshading
By taking the RADAR data and calculating the rate of change between each pixels height we can create a 3D hillshading effect which adds a nice shadow to the valleys to make the terrain pop out a bit.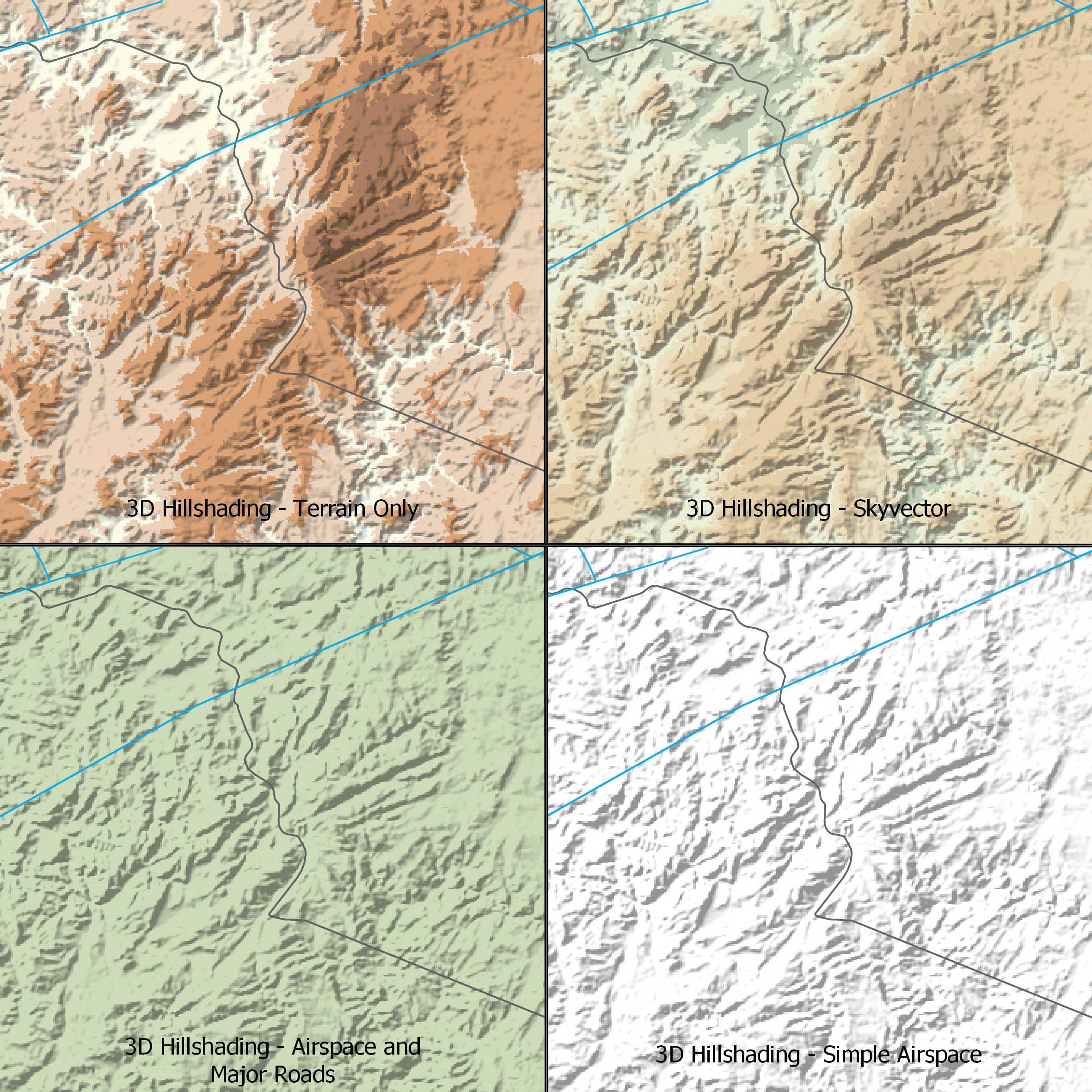 Rivers and Lakes
Using Geoscience Australia's River and Lake data I can add these features to your map.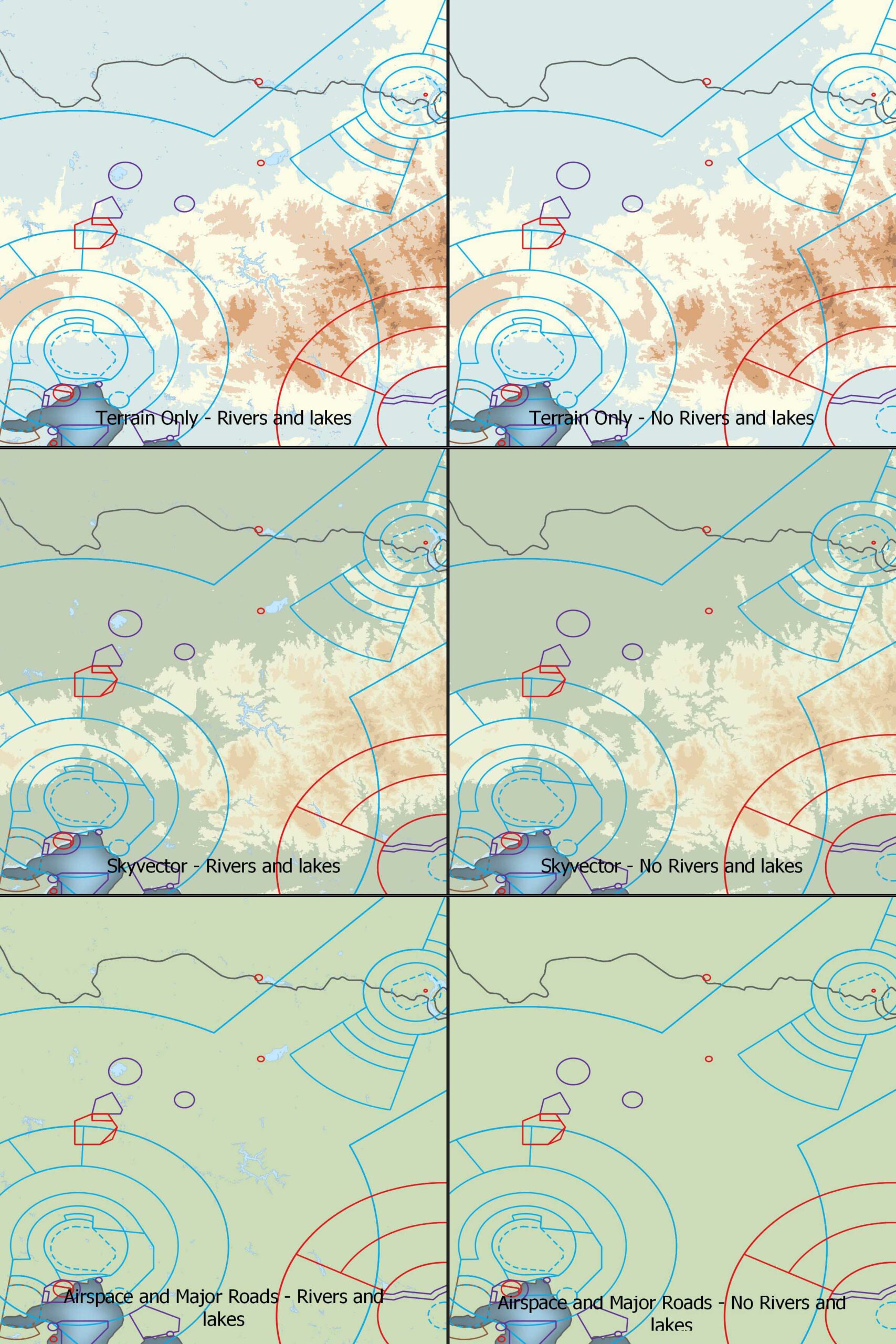 Major Roads
Using Geoscience Australia's Road data I can add the major roads to your map.
I have only chosen to use the major roads as the dataset contains an immense amount of data which makes the maps very cluttered.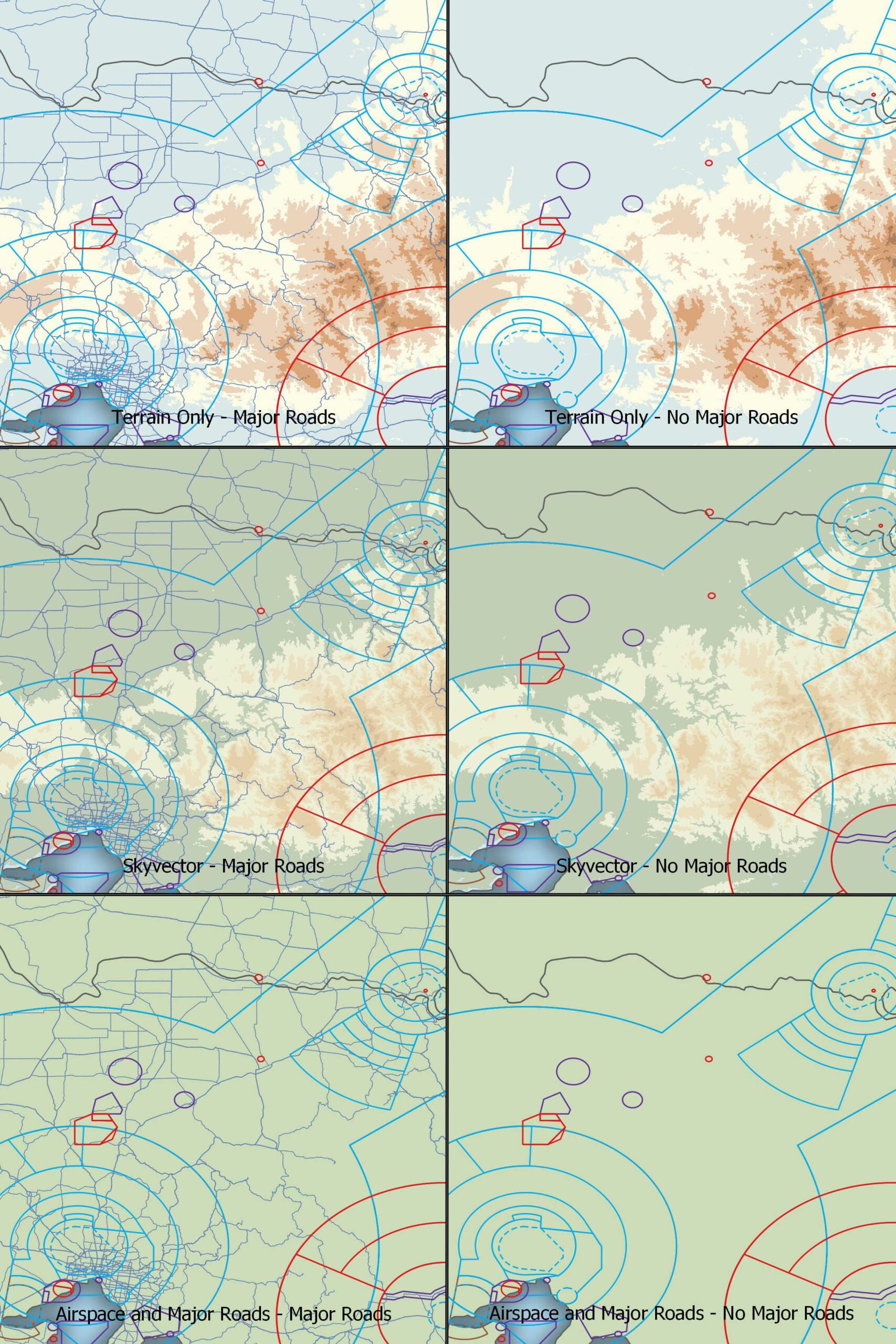 Company Routes
For those of us that fly the line and would like to have their company routes displayed on their map.
I am happy to create any route map you want. I will need you to provide the ports though to make sure it is as accurate as possible.
Updated maps are available too if your companies routes change and you would like your map to reflect that. Just get in contact with me for options.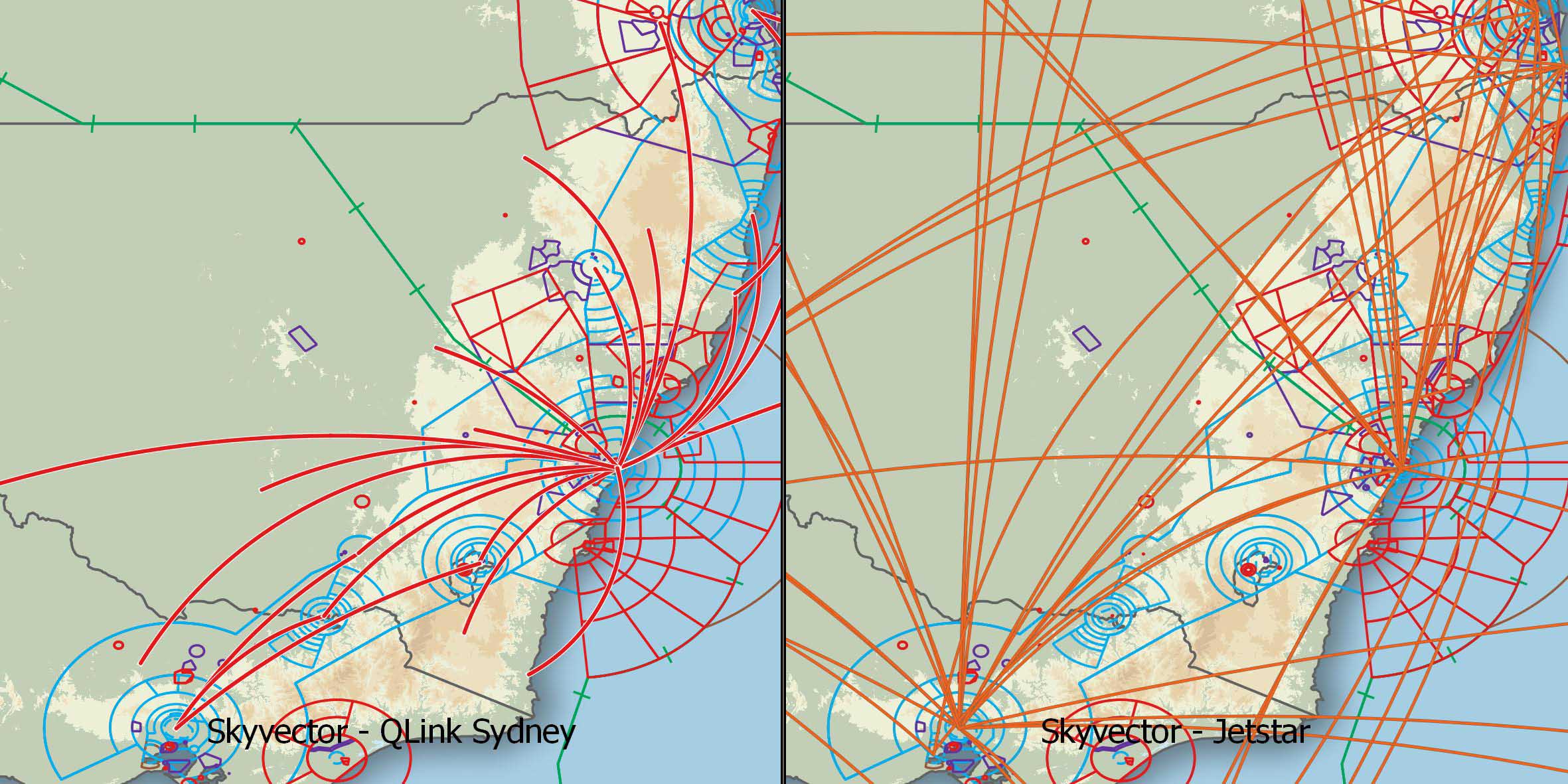 Airspace
You can decide whether to include Airspace in your design.
Class A, C, D, E, R, Danger areas and CTR can be turned on or off individually.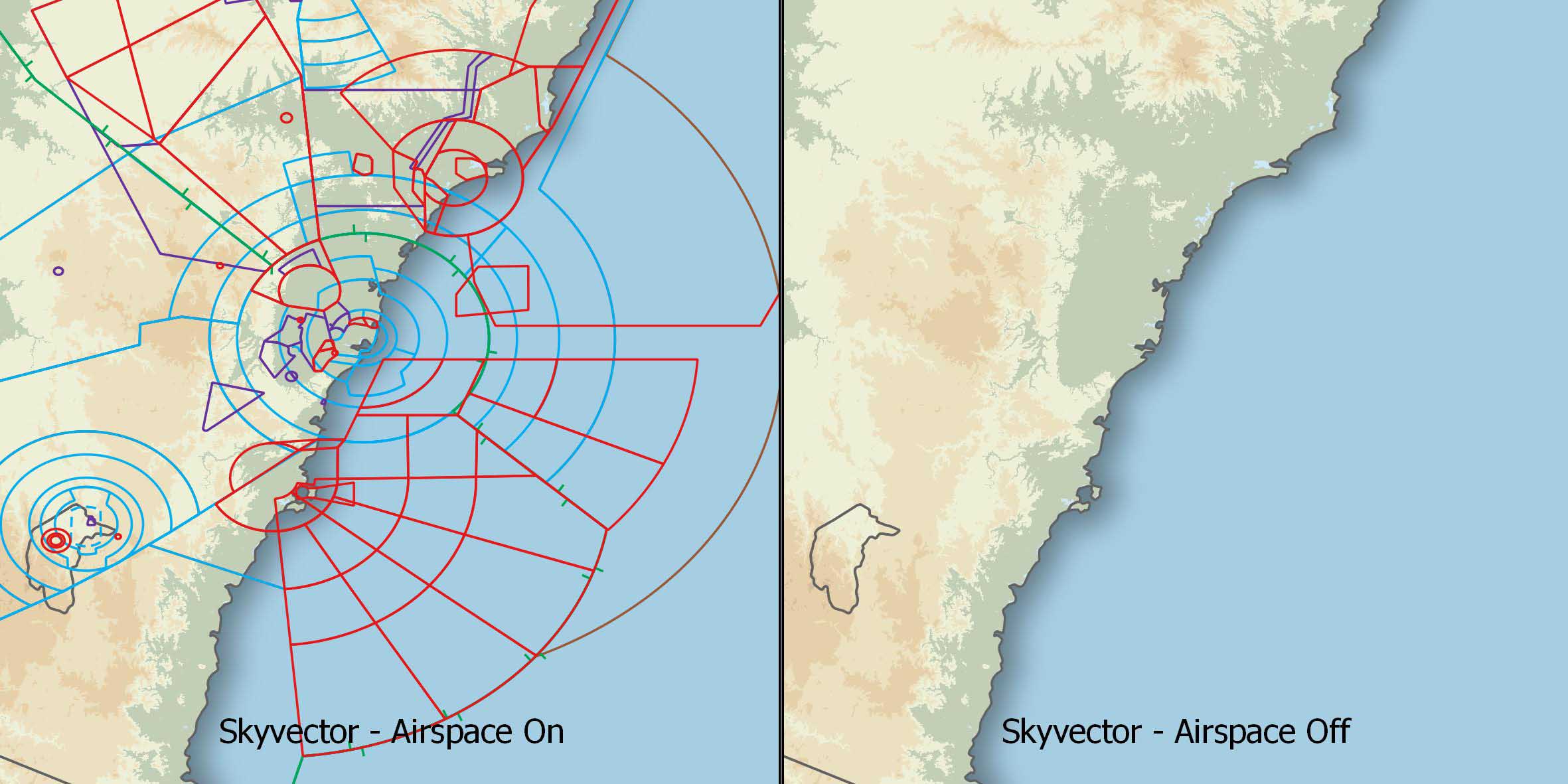 Airport Markers
Airport markers can be named with the ICAO convention or Full Names.
ICAO names are much neater and recommended in smaller maps.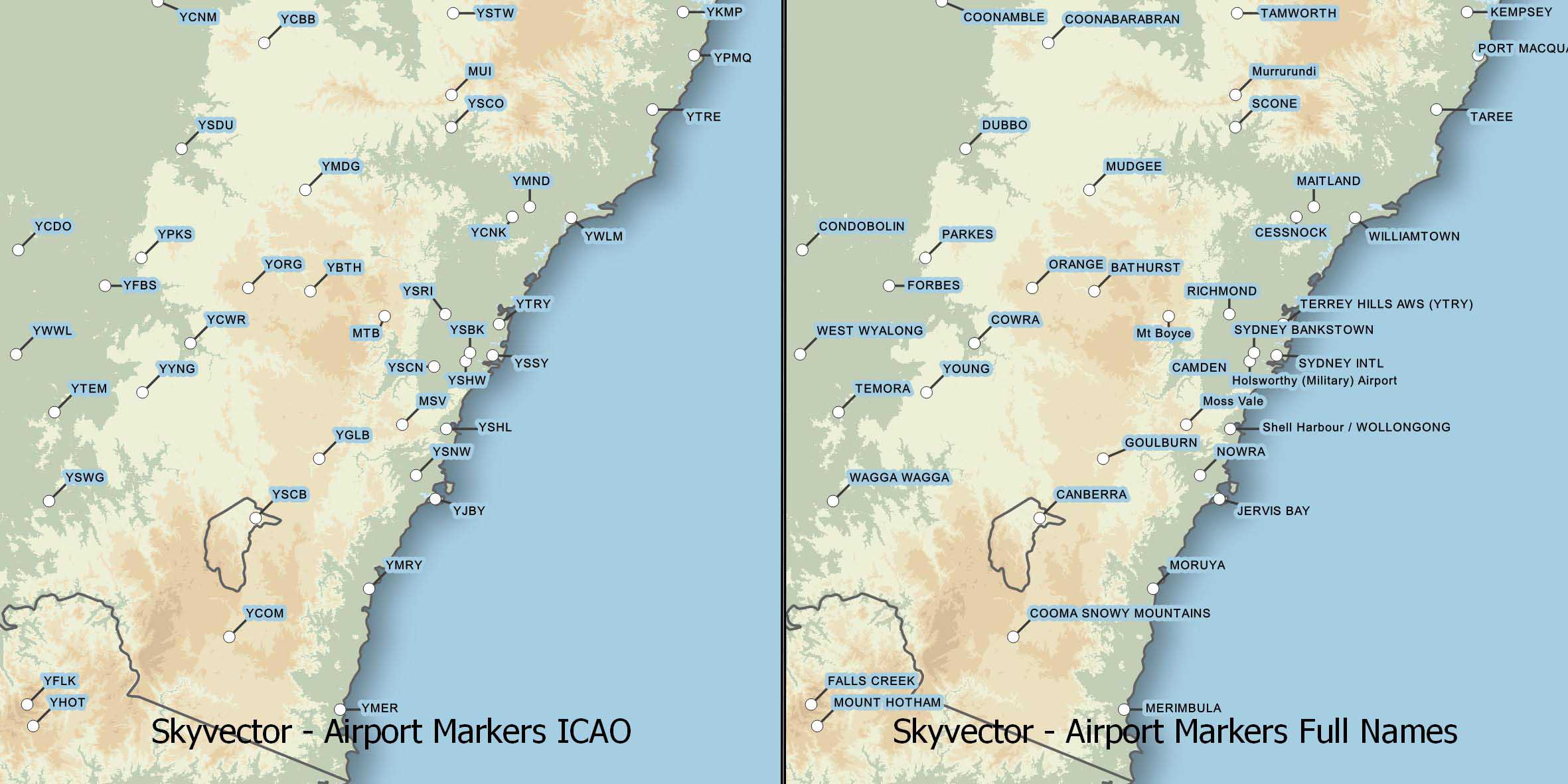 Map Legend
Maps come with a legend by default with LED's to show what the light colours mean but if you would like to remove the legend you have that option.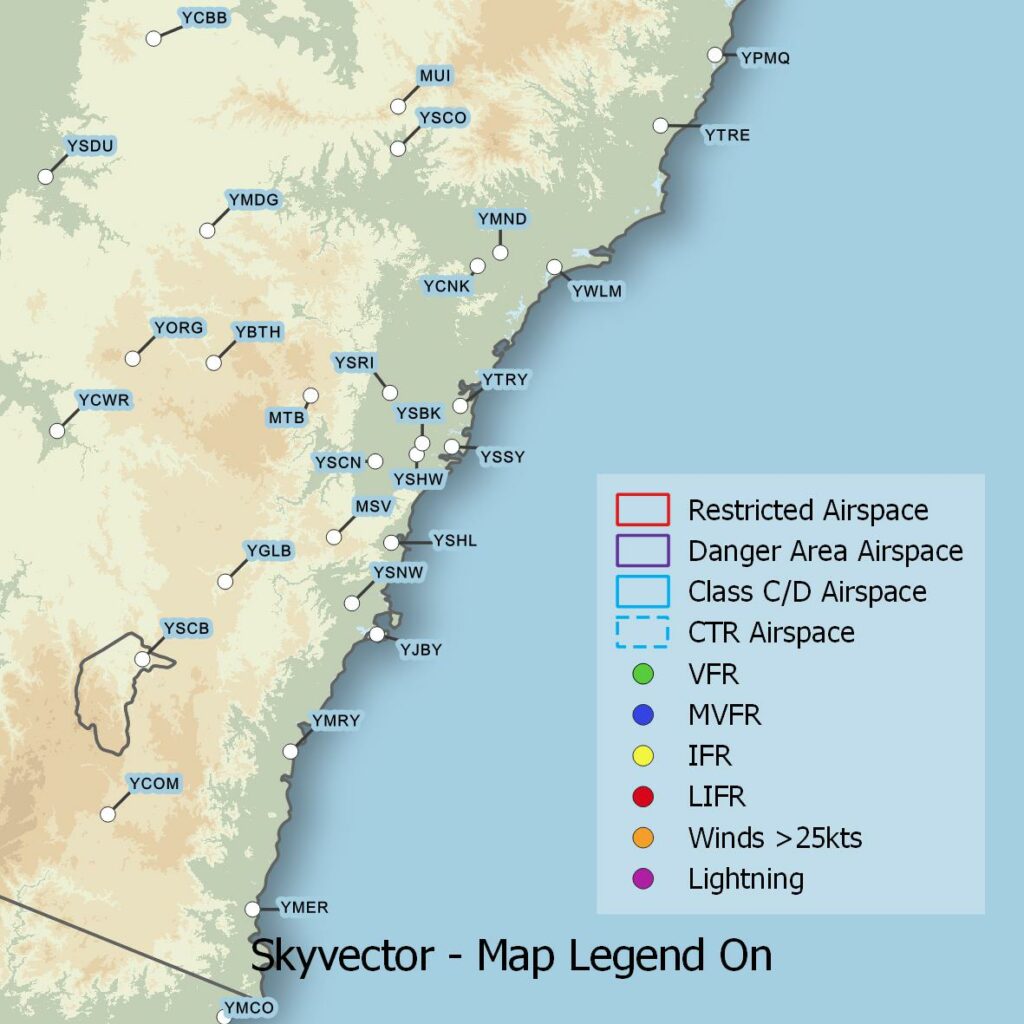 Customisation
I understand there is a lot to choose from and it can be a little overwhelming but if there is any other design features you like or maybe colour changes to any of the above features please contact me and we can work on something that suits you.